By the end of July we realised we were not doing a house renovation. According to the experts renovation means to do the cosmetic touching up without making any changes to the underlying structure.
We were REMODELLING the house! Demolishing walls, rerouting the piping system, changing the entire floor and structure, is not renovating, is so much more. If nothing else the mounting cost of the project was an indication of the magnitude of the task.
Every room was a building site, bathrooms were just a suggestion, no doors anywhere…we barely had the windows installed, that was a great achievement.
We were past the containment phase, plastic walls did not keep he dust out, every room we entered the floor will crunch underfoot. Even the bed had small pebbles and dust, mainly bought in by the cats. They tried to keep above the mess with little success.
The kitchen moved outside, 'dining room' was outside too, we were lucky to have a great hot summer and no rain.
By august we finally had some walls, almost straight and it was time to paint.
I really love the Benjamin Moore paint colours and we were lucky to have a shop close by. A neutral palette seem to be an easy thing to achieve for beginner interior decorators like us. I have to say I do love the colours we ended up with, even though we did the big No, no – we did not buy swatches and colour samples and we did not try them on the walls. How can neutral colours go wrong?
I picked warm grays (Revere Pewter and Edgecomb Gray) for the main living areas and bedrooms and a neutral gray (Stonnington Gray) for the hallways.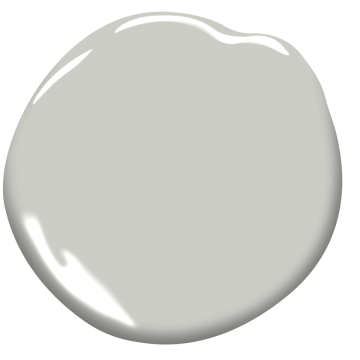 Kitchen is Gray Owl, it goes beautiful with the white cabinets and the Iron Mountain feature walls and island.
My office and the entrance hall is Dior Gray and I am so in love with this colour.
Most of the people think that painting is a very easy task, even fun. But the truth is something else. It is not as easy as it seems. Preparing the walls for painting is a lot of hard work, but the result is worth the effort.
For the perfect finish, you need a skilled professional…or somebody who can follow a YouTube tutorial!